Meet the Team: Bill Berg, Project Manager
From time to time we like to feature members of our team in order to introduce you to some of the smartest and hardest working Montanans you'll meet. They're the people who go out of their way to ensure our products and services exceed the expectations of every customer we serve.
Today we talk with Bill Berg, Project Manager at Spika Welding & Manufacturing.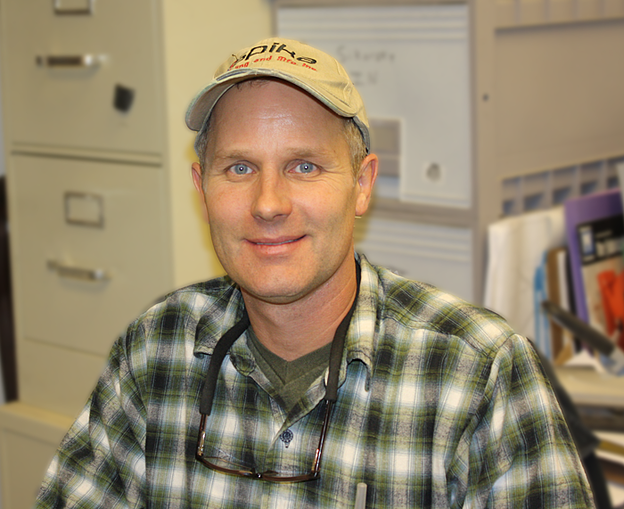 Name: Bill Berg
Role: Project Manager
Q: How long have you worked at Spika?
A: Seven years
Q: What is the best part about your job?
A: I think it is the satisfaction of making something from the bottom up and seeing a great product at the end.
Q: How would you describe yourself in 3 words?
A: Dedicated, loyal, over-thinker
Q: What does your average day look like?
A: My job involves seeing a product from sales though design and production, all the way to inspection and shipping. I work closely with almost every department in the company. Typical activities include participating in design reviews, reviewing production data, establishing inspection criteria, and working with Sales and the customer directly to ensure the product received is exactly what is desired. It's hectic most days, and I never get enough done.
Q: What is your favorite memory of working at Spika?
A: Going to Japan for a product installation. It is a lasting memory because of the excitement of traveling overseas and of being in a whole new culture. The food was great, and interesting at times, and the people were very accommodating. I would recommend anyone who has the chance to visit to do so.
Q: What are your hobbies and interests?
A: I love to snowmobile with friends and family and spend time with my wife and kids.
Q: What is your favorite Spika product and why?
A: Right now it is a work stand we designed for a station on a helicopter manufacturing line. It is one of the most complex systems we have done to date. For example, it has a flip deck inside a deck, leg sets that adjust four feet, and unique safety features. It provides some incredible benefits that make it the Cadillac of stands for us.
Q: What advice would you give to someone shopping for work stands and/or ground support equipment?
A: If you need it to fit your needs, Spika Welding can do it.
Q: What is your favorite place in the world?
A: Lewistown, Montana
Q: If sheep can't sleep, what do they count?
A: Blades of grass
Subscribe to Email Updates